I attended my first Arkansas Business of the Year Awards in 2000, after less than a year on the job at Arkansas Business.
I've attended almost every one since, and without fail, each year's event offers great stories of how businesses, nonprofits and executives go above and beyond in good times and bad. This year's event, on March 9 in Little Rock, continued that tradition. And as the night went on, a few themes emerged. It was a big year for:
► Northeast Arkansas. Northwest Arkansas gets all the ink, but big things are happening in northeast Arkansas, and that was reflected in the award categories for Arkansas' biggest businesses, where Ritter Communications and Hytrol Conveyor Co. Inc., both of Jonesboro, and Big River Steel of Osceola competed.
Ritter and Hytrol won their respective categories. Both have deep Arkansas roots. Hytrol was founded in 1947 in Wisconsin but moved to Jonesboro in 1962. Ritter's lineage stretches to Marked Tree in 1906. Both are well suited for a post-COVID economy that depends on high-speed internet, which Ritter provides for businesses and homes, and quick delivery of goods ordered online, which Hytrol enables through the advanced material handling systems it makes for distribution centers.
Well-suited too is Big River Steel, a high-tech flat-rolled steelmaker whose parent, U.S. Steel of Pittsburgh, just started work on a $3 billion mill next door.
► Business comebacks. CARTI of Little Rock CEO Adam Head and ArcBest Corp. of Fort Smith President & CEO Judy McReynolds won Executive of the Year Awards in the Nonprofit Executive and Business Executive categories, respectively. Their organizations were in bad shape when they took over. Just before Head joined CARTI in September 2017, the nonprofit had a loss of $5.8 million on operations and had missed the covenant on a $49 million bond issue. And when McReynolds became CEO in 2010, the company had posted a loss of nearly $128 million the previous year.
Today, both are on firm financial footing and in growth mode. CARTI is building a network of facilities in Arkansas, including a new $50 million Little Rock surgery center. And ArcBest, with profits of at least $15.8 million annually since 2013, has rebranded and diversified. Last year, it bought truckload freight brokerage MoLo Solutions LLC of Chicago for $235 million in cash, doubling its capacity (see story).
Resilient nonprofits that came out of COVID stronger. COVID-19 left many nonprofits struggling to deliver services and raise money. But many awards finalists navigated the pandemic with creativity and clarity of mission, and are stronger today than before 2020.
Jama Best, executive director of the Arkansas Humanities Council of Little Rock, said her group "provided more programming to more attendees" thanks to COVID-era online events than they would have otherwise. Janell Mason, executive director of the Ronald McDonald House Charities of Arkansas of Little Rock, expected a $500,000 budget shortfall in 2020 — but her tenacious fundraising led to a $500,000 surplus, and expansion is on the horizon. Diane LaFollette, executive director of the Mid-America Science Museum in Hot Springs, told me that a third of Association of Science & Technology Centers museums didn't survive the pandemic. Not only did Mid-America survive, it surpassed 2021 budget projections and now has a well-funded emergency reserve. All three were Nonprofit Executive of the Year finalists, and rightfully so.
► Humble leadership. Sherman Tate, who received the fourth Legacy of Leadership Award, reminded us of a humble brand of leadership of which we are in painfully short supply. Tate, a Black man born in the small Phillips County town of Marvell in 1945, is a barrier-breaking leader in government and the private sector, scaling the heights of iconic Arkansas companies like Arkla Gas and Alltel Corp. His career paints a portrait of someone willing to take chances, ask hard questions and take tough stands, but with a humility to recognize that he might not always have the right answers.
"You can't assume, just because you got the title, that you got all of the answers," Tate said in an interview before the awards ceremony. "Because the men and women that are in the trenches, they've forgotten more about what really makes the organization run on a day-to-day basis than the guy sitting at the top who never spent a day out doing what they're doing."
---
You can watch video profiles and award acceptance speeches from the Arkansas Business of the Year Awards right now at arkansasbusiness.com/aboy34 and our YouTube channel.
---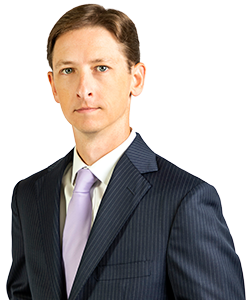 Lance Turner is the editor of Arkansas Business.