Arkansas Business, led by energy reporter Kyle Massey, has been following the story of Arkansas lithium since 2018, when a Vancouver company few had heard of began optioning brine lands and detailing extraction plans in south Arkansas.
The company, Standard Lithium Ltd., aims to source lithium from the underground brine that other companies are already mining for bromine near Magnolia and El Dorado. Lithium is a key ingredient in batteries powering the devices at the center of our personal and professional lives: cellphones, computers, airplanes and, increasingly, electric vehicles. As Massey pointed out in an early story, lithium carbonate is also a common treatment for bipolar disorder and other illnesses.
Phase one of Standard's plan was to prove that its novel method of lithium extraction — one that would be faster and less wasteful than current methods — could work. The next phase was to build a test extraction facility at the Lanxess Corp. bromine plant in El Dorado. Lanxess has partnered with Standard Lithium nearly from the beginning, and now has a significant equity stake in the startup, a key vote of confidence in its prospects.
Another vote of confidence came from a well-known global investor: the Koch Strategic Platforms arm of Koch Investments Group, a subsidiary of Charles Koch's Koch Industries of Wichita, Kansas. And it wasn't until last week that we got a better understanding of Koch's interest in the Arkansas project.
As Massey reported in November, Koch Strategic Platforms made a $100 million direct investment in Standard, and signaled possible collaborations with other Koch companies, including Koch Engineered Solutions and Koch Minerals & Trading.
David Park, Koch Strategic Platforms' CEO, said at the time that his firm "is focusing on investing in companies with strong tailwinds that are disrupting the market as we know it," and that he expects the investment to "help accelerate the production of lithium resources right here at home." The company listed half a dozen ways the investment could complement existing operations at other Koch companies.
A few months later, Koch's overall strategy is coming into focus. As The Wall Street Journal reported on Tuesday, the Standard Lithium stake is one of several investments Koch is making in the U.S. battery supply chain and electric vehicles. Yes, the conglomerate whose CEO has, as the Journal notes, "long opposed environmental regulation and funded groups that questioned climate change" is now a major backer of electric vehicle batteries. In fact, the Journal, examining company filings, news releases and other data, cites analysts who say Koch's battery investments "are among the biggest from outside the auto industry."
According to the Journal, Koch is investing in companies that aim to:
Make better batteries (Solid Power Inc. of Louisville, Colorado, and Aspen Aerogels of Northborough, Massachusetts).
Make cheaper, more sustainable batteries (Freyr Battery SA of Norway, with which Koch has a manufacturing joint venture in the U.S.).
Provide raw materials for batteries (Li-Cycle Holdings Corp. of Mississauga, Canada, and Standard Lithium).
So that's the big picture. A global conglomerate born from the oil industry is, like other big companies, investing more money domestically in greener, more sustainable forms of energy. But zooming in on Arkansas, the exciting story is that a big company has put $100 million into a plan that adds a potentially lucrative new dimension to a 60-year-old bromine industry that few of us think much about.
Standard and its investors have a long way to go and, as Massey reported earlier this month, some are questioning the company's production claims. But there's also at least one other company, Galvanic Energy LLC of Oklahoma City, with designs on starting its own lithium operation in south Arkansas, another vote of confidence in Standard's strategy.
---
I'm happy to see more investment in domestic control of key technologies like electric vehicle batteries. The pandemic and Russia's invasion of Ukraine have highlighted the degree to which we rely on other countries for all kinds of critical goods and services. It's well worth considering the things we can do domestically to strengthen our hand, especially when it comes to the technologies of tomorrow, given the global unknowns we face.
---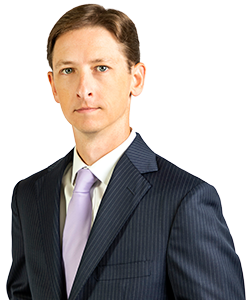 Lance Turner is the editor of Arkansas Business.