For the first time since 2019, employees of Arkansas Business Publishing Group of Little Rock gathered April 7 for a company retreat at the Winthrop Rockefeller Institute atop Petit Jean Mountain.
Like everything else, the pandemic had disrupted plans for the previous two years, forcing the cancellation of our annual overnight stays and ending a streak of yearly gatherings that predates my 23 years with the company. So it was strange, but oddly thrilling, to be back in the same conference room with everyone again. And, for the first time, we welcomed employees of our new sister company, magazine publisher 360West of Fort Worth, Texas.
If you've been on company retreats, you know how great — and how bad — they can be. A great retreat is one that unites a company's employees around a common purpose, builds new relationships across company departments, and allows everyone to take a 30,000-foot view of what the company is doing, what new opportunities are available and how it can improve. A bad retreat, one without direction or goals, is a waste of everyone's time and a thing that can alienate a company from its most valuable resource, its people.
As a business owner or manager, you also know how costly retreats are. For two days, about 80 people across our two companies mostly signed off, meaning no new revenue came in and work on all products stopped. Some took a pricey flight from Texas, while others put expensive gasoline in their cars and drove up the mountain. And managers imposed early deadlines and juggled schedules to accommodate it all, causing a frenzy on either side of the event.
I'll admit that I dread the run-up to these two-day meetings, but I think most of us come out of them feeling pretty good. This year was especially meaningful, reuniting after the pandemic and celebrating the growth of our company in an industry where most players are cutting, not adding. It also allowed us to reintroduce ourselves to, well, ourselves, reuniting with people we may have only seen via Zoom and meeting our new colleagues.
This week, columnist and business consultant Sabrina Starling writes about the importance of regular one-on-one meetings between managers and their direct reports. One thread is that these regular check-ins provide opportunities to develop the strengths of your best people and can build affinity between employers and employees. Ultimately, she writes that this can improve worker retention — something all of us are striving to do amid a historically tight labor market.
I think a well-planned company retreat — one with purpose, goals and just the right balance between structured programming and free time for socializing — can achieve a similar result. And, while COVID case numbers are low and many companies are seeking new ways to attract and retain a quality workforce, now might be the best time to give it a try.
---
They're not paying me to say this: The Winthrop Rockefeller Institute is one of the state's jewels, a singular Arkansas venue whose greatest gift to its guests is just enough distance from everyday distractions to get critical, big-picture work done. It's an uncommonly beautiful place that represents the very best of the legacy and values of its namesake and benefactor, the late Gov. Winthrop Rockefeller.
And speaking of uncommon things: Assistant Editor Kyle Massey caught up with U.S. Steel Corp. CEO David Burritt's speech to the Arkansas Economic Development Foundation banquet on April 6.
In case you missed it, Burritt, whose company owns Big River Steel and is building another $3 billion mill in Osceola, had good things to say about Arkansas and what gave the state the edge when it chose where to put the factory. Big River's success played a part, as did the site's central location and access to the Arkansas River and railways.
But it's the intangibles that seemed to make Burritt and his company feel good about their choice. After the announcement, a U.S. Steel employee buying bottled water in town was asked where he worked. When he answered, the clerk said, "We love you. The water's free."
"That's uncommon," Burritt told the group, "and that's Arkansas. It's incredible to partner with people and feel loved. It's a remarkable state with remarkable opportunities."
---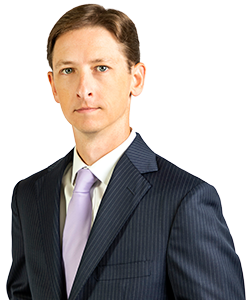 Lance Turner is the editor of Arkansas Business.