Kattie Hansen had to change her father's mind about medical marijuana.
Walter Koon had always warned his daughter about the dangers of "gateway drugs," and he'd voted against legalization when Arkansans approved medicinal cannabis in November 2016.
But once Hansen talked him into partnering with her in Little Rock's third state-licensed dispensary, Koon pounced.
He'd found what his daughter called the perfect location for Native Green Wellness: the old Mathis Tire Co. shop at the foot of Cantrell Hill in Little Rock.
A longtime central Arkansas builder and property manager, Koon got early word that the 2,600-SF tire shop location was for sale and "got after it quickly," Hansen said.
Koon Properties LLC bought the 3720 Cantrell Road site for $375,000 just over a year ago, and Walter Koon himself was the contractor on the renovation. That work is essentially complete, and the dispensary will be up for state inspection after electrical work is completed by Entergy Arkansas, possibly this week.
The site, opposite Allsopp Park and a couple of minutes' drive downhill from the Heights and Hillcrest neighborhoods, now bears the Native Green name, and it is the second central Arkansas dispensary by that name that Hansen has had an interest in. She sold her stake in a dispensary in Hensley (Saline County) — renamed from Native Green Wellness Center to Hensley Wellness Center — to her husband and stepmother in order to pursue the Little Rock license.
The Cantrell dispensary could open as early as March, she said.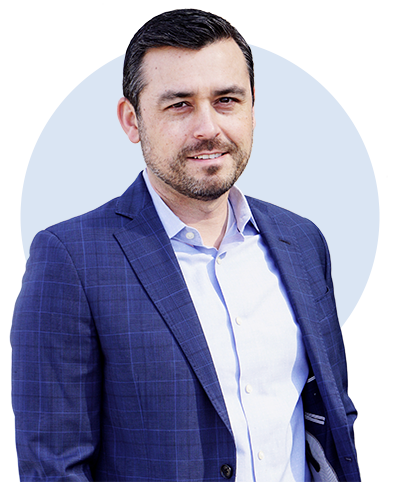 Robbin Rahman, executive director of Conway's dispensary, says being a lawyer is an asset in Arkansas' complex medical marijuana industry. Read more in
this week's Executive Q&A
.
Hansen and Koon "sort of lucked out" on the site, considering that all dispensaries must be a set distance from all churches, schools and day cares, she said. A competitor, Robbin Rahman of Harvest Cannabis Dispensary in Conway, told Arkansas Business last week that the top three things that distinguish one dispensary from another are "location, location, location." Like Harvest's location near Interstate 40 and Dave Ward Drive in Conway, the Cantrell site is in a high-traffic area. Harvest ranked fifth among 31 dispensaries in 2020 revenue at $11.9 million. The Hensley site was 13th at $8.18 million. (See the Largest Marijuana Dispensaries in Arkansas list.)
'Great Central Location'
"We feel like it's going to be very busy, with people coming from the Hillcrest and Heights neighborhoods, from around downtown and North Little Rock," said Hansen, a former pageant contestant, KTHV-TV personality, photographer and TV commercial presenter.
Hansen, who also has experience helping Koon manage his properties, told Arkansas Business last week that she and her dad appreciated the site's "great central location in a really safe area of town. We expect patients to find it convenient."
Little Rock's other two dispensaries — Herbology and Little Rock House of Cannabis — are within a quarter-mile of each other near the Rodney Parham Road-Mississippi Street exit off Interstate 630. A fourth Pulaski County dispensary, Natural Relief Dispensary, is on Kiehl Avenue in Sherwood.
The Cantrell Road site came open after Native Green was first cleared for a location at 14910 Arch St. at the edge of Little Rock, more than 10 miles from downtown. But Hansen and Koon sought a transfer of address, and in July the state approved the Cantrell Road location, just 3 miles from the center of downtown.
"We want to offer patients a smooth, streamlined experience, and this is a place where they can have that connection and be served and educated," Hansen said. The shop's renovation took advantage of every inch of space in the building, she said, and the parking lot is being extended. She's also made arrangements with neighboring businesses for employee parking, and she expects up to 25 people to work in shifts at the dispensary, which she says will be open 12 hours a day.
After startup, Native Green plans to be one of the state's first dispensaries to offer delivery service, Hansen said. Company employees will make deliveries within a yet-undetermined proximity. Delivery will be free, "but there will be a minimum order set," said Hansen, who grew up in East End.
Securing the dispensary license last June was serious work. Beyond divesting from the Hensley dispensary, Hansen and her father also endured a lawsuit by a competitor contesting the Little Rock location.
The lawsuit came from Green Thumb Industries Arkansas, led by Texarkana tobacco wholesaler and former Arkansas Tobacco Control Board member Stephen Jay Hickey. It claimed that a Hansen-Koon family member, Anita Koon, held an unlawful simultaneous ownership interest in two dispensaries. Green Thumb, which would have been next in line for the dispensary license if Native Green were disqualified, eventually asked for the case to be dropped. Pulaski County Circuit Judge Mary S. McGowan dismissed it in October.
"That was just a misunderstanding; Anita wasn't an owner in both," said Hansen, and state medical marijuana spokesman Scott Hardin backed her up. Anita Koon kept a small stake in the Hensley outlet, now principally owned by Hansen's husband, Fredrik Hansen, and Walter Koon's wife, Diane Koon.
But Anita Koon has no ownership interest in the Cantrell site. The state attorney general's office confirmed last year that there's no law against family members owning separate dispensaries.
The other new dispensary licenses granted in June went to Natural Root Wellness in Fayetteville, Green Cross Cannabis in Highland and MissCo Cannabis Dispensary in Osceola. Applications closed Jan. 31 for three licenses that are still available, according to the Medical Marijuana Commission, which is now judging proposals.

Cultivators Go to Court
Now that legalities are ironed out, Hansen and Koon are looking ahead.
"We expect to have plenty of checkout stations to get customers in and out of the facility efficiently, and we'll have online ordering up and ready as soon as the doors open," Hansen said. "We're projecting that we'll have delivery available about a month after opening."
Hardin, the state spokesman, said Arkansas is closely monitoring the expansion of dispensaries and cultivation centers in the medical marijuana system, which has stoked debates about limited supplies and high prices since sales began in May 2019.
"The initial five cultivators that were licensed are all operational, growing and selling to dispensaries," Hardin said. Those are Delta Medical Cannabis Co. in Newport, Natural State Medicinals Cultivation in White Hall, Osage Creek Cultivation in Berryville, Bold Team in Cotton Plant, and the renamed Good Day Farm. (See the Largest Marijuana Cultivators list, ranked by number of employees.)
"Good Day Farm, formerly Natural State Wellness, is in production in Newport but will move to its new location in Pine Bluff within a few months," Hardin said. "By late spring, we expect the three remaining cultivators to request final inspection, the last step prior to launching the growing process."
Those three new cultivation companies — River Valley Relief of Fort Smith, New Day Cultivation in Hot Springs and Carpenter Farms Medical Group LLC of Grady — are facing legal action themselves. The original five cultivation licensees are suing in Carroll County Circuit Court, arguing that the state didn't follow its own rules in expanding the licensing program.
River Valley is led by Storm Nolan, Carpenter Farms is controlled by Abraham Carpenter Jr., and New Day is majority owned by Carla McCord.
"The five cultivators that were initially awarded licenses are suing the Marijuana Commission and Alcoholic Beverage Control [the state division that oversees medical cannabis enforcement] as well as the latest three cultivators on a variety of grounds that the state didn't follow their own rules when they issued those licenses," said Jonesboro lawyer Don Parker, an owner of Delta Medical Cannabis in Newport.
Parker said the state granted the additional grow licenses to address a purported shortage of wholesale cannabis supplies, but that the approach was flawed because "there's no way to gauge whether there's sufficient capacity with the five initial cultivators until you get all five up and running." That happened only recently, making the new licenses premature, Parker said.
A motion to dismiss, as well as a request to transfer the case to Little Rock, is pending.