Four commercial real estate leaders offer their insights on what's currently happening in the office sector.
CLINTON BENNETT
Principal
Bennett Commercial Real Estate, Rogers
SHELBY CARY
Director of Property Management
The Hathaway Group, Little Rock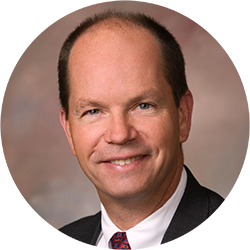 HANK KELLEY
CEO, Partner, Executive Broker
Kelley Commercial Partners, Little Rock
ZACK KIFER
Associate Director
Newmark Moses Tucker Partners, Fayetteville
What types of properties seem to be most in demand in your sector and why?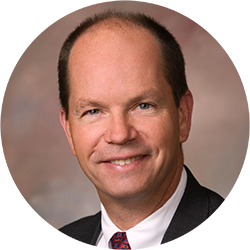 HANK KELLEY: We see activity in both suburban and central business district (CBD) space needs. The CBD space activity is mixed between larger professional office users that are repositioning their space needs and the smaller flex office spaces related to start-up entities and companies moving into or up from executive center space to more permanent space. Both groups are finding extraordinary value with the availability of space at attractive gross lease rates and new offerings in executive center space introduced this last year to accommodate the needs of flexible office users. The suburban market activity has been driven by corporate users that may have locations in multiple markets and as their leases mature they are evaluating the need for the same office locations and whether a portion of their workforce will continue to work remotely.
CLINTON BENNETT: We are seeing solid demand in Class B and, to a lesser extent, Class A office buildings. Many of the larger corporate clients in our market that typically pursue Class A spaces seem to be coming back to the office market more slowly than the local and regional businesses that seem to often gravitate toward Class B space, primarily because of the solid value. [They] seem to be more active in the market and definitely seem to be more willing to embrace the idea of getting back into their office spaces in a more traditional, pre-COVID, type posture.
SHELBY CARY: We have continued to lease and sell all property types. There has been a steady demand for office, retail, medical arts and industrial space.
ZACK KIFER: Activity has picked up substantially from this time last year. Class A properties in amenity rich areas such as downtown Bentonville, west Rogers and north Fayetteville are performing very strongly and we continue to see positive absorption.
How has the pandemic affected the market in terms of the types of properties and space that are in demand?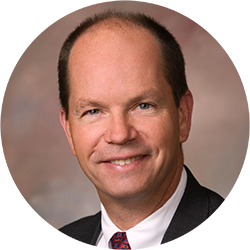 KELLEY: The market is being affected by some companies deciding to close branch office locations or reduce the size of them if they remain open. Some companies have shortened their desired length of lease term to see how their office will operate in the future.
BENNETT: It generally seems as though our market is now recognizing that there are many benefits to having a work space that is easily accessible and adequately sized. The trend toward very dense, high headcount office spaces seems to be reversing and tenants are focusing on spaces that provide a comfortable work space that provides each employee with a space to work that allows them to be productive and comfortable.
What trends seen during the pandemic do you expect to continue?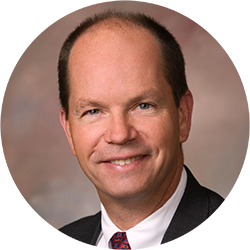 KELLEY: I think a portion of the workforce will remain doing remote work for the immediate future and the office space layouts will accommodate a hoteling concept for remote workers to come check in with management on intervals that help keep them connected.
BENNETT: I generally feel like the chatter and speculation about the long-term impacts on the design of office spaces because of work habits formed during the pandemic are being overstated. At the end of the day we are a social and competitive workforce and, while some jobs can certainly be serviced in a decentralized environment, I think that the employees that really create and execute on businesses strategy and companies that put an emphasis on culture will be back in the office in a manner that feels very much like it did prior to the pandemic.
CARY: Employee demands for more flexibility have been building for decades. Due to the pandemic, many employers' fears as it relates to staff working from home have been reduced. I believe we will see more positions allowing remote working opportunities.
KIFER: A lot of the clients we have worked with are shifting from large cubicle layouts in older office buildings to smaller spaces in Class A properties where they can have a "showcase" brick and mortar office while allowing more employees to work remote or come into the office a few days per week, so less space is needed. In my opinion, the pandemic has helped Class A properties but has had a negative impact on the Class B and C properties.
In what ways, if any, do you see the market in this sector returning to pre-pandemic "normal"?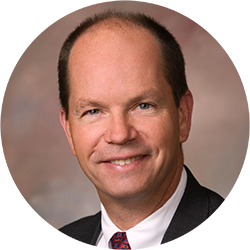 KELLEY: Most clients we deal with believe person-to-person live interaction is vital to their success with customers and with their team members to help build and reinforce the type of relationships that drive them. With the progress in vaccinations we are seeing group meetings of all types, including annual conventions working to find a new normal. Restaurants and other forms of entertainment are becoming more open to the public but the lack of available workers is holding back their progress. People are yearning to get back together, and while the demand for office space may be temporarily lower than pre-pandemic demand, the need for professional office space will return, and when it does companies will be looking to configure their space to fit their future needs as they individually decide how important live interaction is to their business plan.
BENNETT: I think that we will see it return to "normal" in most ways. I am open to discussing other opinions and stand to be corrected, and also recognize that there are always exceptions, but I think that the businesses that get back in the office in a "normal" manner will generally out compete and out produce those that attempt to work in a significantly decentralized manner.
CARY: Businesses are returning staff back to the office environment and, as they continue to make efforts to create distancing for a healthier work environment, I see the need for space increasing.
What, if anything, about the market surprised you in the past year?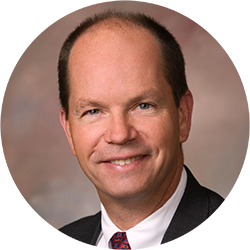 KELLEY: The lower level of interest rates available to us as investors, even with the stimulus. The forecast for rates is to remain relatively low in the short run, but if you believe that extensive government spending stimulates a growth in rates, then this is a buying opportunity for longer term investors that can lock in lower rates and lower purchase prices. The office market has some describing a very negative outlook and that the market will never be the same. That is an indicator to me to consider being an active investor of the best properties in our market.
BENNETT: What didn't? The most significant area of surprise for me is just how robust our market is and how much demand we are seeing at this point in what I will generally refer to as the "pandemic cycle." A year ago we were just hoping that tenants and landlords could work together, along with banks, to keep the rent and mortgages paid. With few exceptions all parties did really work together in an admirable way and I am frankly surprised to be witnessing this vigorous economy barely one year after we all thought the economy had generally stopped.
CARY: The retail and restaurant industry has been greatly impacted, and lessors have made numerous concessions. However, we saw very little decline in commercial office tenants' ability to meet their rent obligations. Other markets have not been as fortunate.
KIFER: How well northwest Arkansas continues to do as a whole and the continued impact of several legacy families making investments to make this a great place to live, work and play.
What should we know about this market sector that hasn't been asked?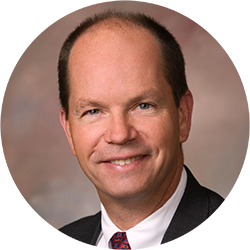 KELLEY: Well located properties with solid ownership will get through this cycle if they listen to the needs of customers and show flexibility to help them have the time to adjust their business plans and related office space.
BENNETT: I think that readers and business owners need to clearly understand that landlords aren't sitting around wringing their hands and wondering if the market is coming back, so if you are a business owner that is trying to determine when you should pursue a new or updated office space, I don't believe that waiting to make a move will benefit you. I truly believe that prices only go up from here in the foreseeable future. Evolution in the market and the type of spaces that are in demand was and is continuing to occur, but that was going to happen regardless of whether a pandemic happened or not. Companies will continue to need office space to establish culture, develop relationships and drive productivity.