The name, image and likeness revolution in college sports is fun to think about, even for someone like me who's only casually interested in athletics.
As Assistant Editor Marty Cook reported in last week's cover story on NIL, the NCAA this year dropped its restrictions against student-athletes earning money from their names and images, allowing those athletes a shot at local and national sponsorship money. State laws governing NIL are coming online as well, including one in Arkansas.
For the first time, student-athletes can cash in in a big way on their athletic abilities, which colleges and universities have been eager to exploit — to the tune of billions of dollars — for decades.
And it's never been easier for college athletes to leverage NIL. Social media — mainly TikTok and Instagram — make it a breeze for these budding influencers to reach thousands, tens of thousands or even millions of followers with branded messages and sponsored posts. That's in addition to whatever more traditional sponsorship activities — live events, broadcast and print ads — the sponsor might line up.
Jordan Wright, owner of Wright's Barbecue in Johnson (Washington County), gets it. As chronicled in Cook's story and even on the front page of the June 29 Wall Street Journal, Wright wasted no time snapping up a deal with the entire Arkansas Razorbacks offensive line, who tweet briskly about briskets with the hashtag #BodyByBBQ.
Wright told the Journal he put about $5,000 into the sponsorship — a steal compared with the $180,000 he said he was quoted by the university to become the official barbecue of the UA. Sales spiked at his two restaurants in the weeks after the campaign broke.
An Arkansas BBQ joint sponsoring the Hogs O-line is everything I dreamed that #NIL could be. #WPS pic.twitter.com/pIdFkf4Wvf

— Ryan McGee (@ESPNMcGee) July 6, 2021
---
Andrew Meadors is happy about this. Meadors is the leader of Sunstar Insurance Group's fast-growing business in Arkansas. But you'll also know him from his days as business manager for Jermain Taylor, the Little Rock middleweight boxing phenomenon who won a bronze medal in the 2000 Olympics.
When I talked to Meadors last week about Sunstar's latest Arkansas acquisition, I couldn't help asking about NIL. His thoughts turned to 18-year-old Sunisa "Suni" Lee, another U.S. Olympic medalist — gold, silver and bronze in Tokyo — and how lucrative NIL deals will allow her to attend Auburn University of Alabama this fall, without having to first cash in on a gymnastics tour.
"And good for her. She's going to have a college experience — or as good as possible during the coronavirus pandemic," he said. "But at least she gets to go now and experience it because she's not giving up that income of touring and people paying her ... to do gymnastics in shows."
Meadors said he missed his shot at an NIL deal with Razorbacks basketball player Davonte "Devo" Davis of Jacksonville. Davis quickly signed agreements with two hometown companies — Gwatney Chevrolet and First Arkansas Bank & Trust — and OZK Insurance of Rogers, before Meadors could make his pitch.
---
As good as Meadors thinks NIL is for student-athletes, he expects "rough seas ahead" as everyone adjusts to the new way of things. "It can be Pandora's box if not done properly," he said. "This is going to lead to a lot of jealousy and consternation in the locker room" as some athletes brag about their deals.
There's also the dealmaking itself, which some sports attorneys fear most student-athletes simply aren't ready for. Universities are working to fill those gaps, setting up classes to educate athletes and creating offices to deal with NIL issues. Experts advise athletes to seek counsel.
Businesses are also springing up, seeking creative ways to connect sponsors, athletes and audiences at scale — and get a cut of the action. Among those is Overtime of New York, which publishes sports video to YouTube, TikTok, Snapchat and other social media, backed by prominent pro athletes and major venture capitalists — firms like Andreessen Horowitz and Bezos Expeditions.
Like the athletes, these businesses see the writing on the wall. NIL offers opportunities for anyone who'll jockey for a seat at the table. The payoffs could be as sweet as that barbecue.
---
In case you missed it, you can read Cook's complete cover story right now at arkansasbusiness.com/NIL.
---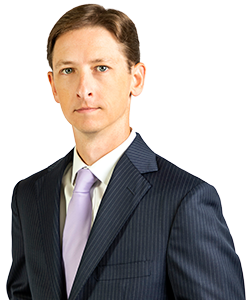 Lance Turner is the editor of Arkansas Business.