Metroplan Executive Director Tab Townsell spoke candidly at an Aug. 25 board meeting, telling the regional planning agency's board that "the bloom is off the rose" when it comes to central Arkansas, calling attention to the region's slow growth over the past 10 years — especially when compared with booming northwest Arkansas.
You know the lay of the land. Raw data released Aug. 12 by the U.S. Census Bureau showed northwest Arkansas outpacing the rest of the state in population growth. From 2010 to 2020, the Fayetteville-Springdale-Rogers Metropolitan Statistical Area grew by 24% to 546,725 people. At the same time, the Little Rock MSA, which includes six central Arkansas counties, grew by just 7% to 748,031.
Townsell is concerned about the area's rate of growth but also how it grew. He pointed out that the two factors of growth — net migration and natural growth — had declined since the last census, with net migration — the difference between people moving to and leaving an area — down by more. From 2000 to 2010, the census put net migration to central Arkansas at 50,512. From 2010 to 2020, that number fell to 18,890.
"Those looking to go find [a place to start] their career, they are no longer looking at central Arkansas," Townsell told the board, which includes regional mayors, county judges and transportation officials. "We've got to think of ways to be more competitive."
Little Rock Mayor Frank Scott Jr. struck a different tone on population growth just a few days before.
Scott held a news conference on Aug. 19 to celebrate his city crossing the 200,000 mark. The capital city added more than 9,000 residents over the decade, pushing the count up about 4.7% from 193,534 in 2010 to 202,591 in 2020.
Scott cheered the diversity of Little Rock's population and said the city compares favorably to midsize competitors that lost population over the decade.
Scott gave props to his neighbors in the northwest when asked the inevitable question about central Arkansas growth versus the phenomenal gains in Benton and Washington counties.
"We compete with every city in the state of Arkansas when it comes to economic development," Scott said. "Competition is a good thing, and so when northwest Arkansas receives more growth, we're going to be their biggest cheerleader, just like they do the same for us."
I called Townsell on Wednesday to get more of his take and what central Arkansas could do to energize growth. He said his Aug. 25 comments weren't meant to throw shade on Little Rock's population milestone, which leaders have longed for decades to achieve.
"I believe competition is good," he said. "But you've got to learn from competition or you just keep getting whipped every decade, right?"
There are scores of historic, cultural, even geographic factors that shape the economies of central and northwest Arkansas. Certainly northwest Arkansas enjoys advantages that other parts of the state can't match. It's home to one of the biggest companies in the world, Walmart Inc. of Bentonville, and its founding family of billionaires who have been eager to pour wealth into their home region.
Apart from that, Townsell said northwest Arkansas has done two things well: It's developed a strong sense of regionalism, and it's invested in quality of life.
Some of the regionalism owes to timing, he said. Fayetteville, Springdale, Rogers and Bentonville all hit their stride at roughly the same time, growing "exceedingly fast" and building an exceptional economy. Townsell likes to think of it as a nuclear family — the cities may occasionally fuss among themselves, but they all stick up for one another, and they're all in it together.
"And I think the business community up there, from everything I've been told, was the one who came together and crystallized and said, 'Listen, our employees live all over this region. We've got to work together — you've got to work together — and create a great region.'"
He specifically mentioned the Northwest Arkansas Council, a regional nonprofit made up of business, academic and government leaders, as having "a big-stick influence on the cooperation and sense of regionalism" there.
Townsell thinks that sense of regionalism — working together toward common goals that benefit several cities and counties — is lacking in central Arkansas. He'd like to explore the issue more and has considered convening local business, political and institutional leaders to get their observations on where central Arkansas stands.
But taking a regional approach feels like a good place to start. It may be what we need to create jobs and new amenities that draw new residents and drive economic growth.
---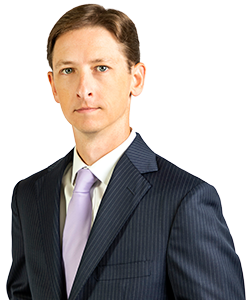 Lance Turner is the editor of Arkansas Business.