During the last year and a half, Arkansas hospital administrators have dealt with staff shortages, wild swings in patient volumes and a significant surge in deaths because of COVID-19.
As of Wednesday, Arkansas reported 7,651 COVID deaths and 493,920 cases in a state with about 3 million people. Since March 2020, the virus has put 26,324 people in the hospital and 2,708 patients on ventilators. As of last week, 45% of Arkansas' population had been fully vaccinated.
Arkansas Business reached out to several Arkansas hospital executives and asked them about their observations and lessons learned amid the pandemic. Here's what they said:
---
TROY WELLS

President & CEO


Baptist Health, Little Rock

Baptist Health is the largest health care network in the state with 11 hospitals, urgent care centers, a senior living community and more than 100 primary and specialty care clinics. In fighting COVID, it used its size to its advantage, deploying experts to support its providers across the state.

Months before the pandemic, Baptist hired Dr. Amanda Novack, an infectious disease specialist, and Baptist tapped her to lead the clinical response to COVID-19. "We just placed so much emphasis on infectious disease and infection control over the past year prior to when the pandemic started, that we're in a pretty good position to respond clinically."

Staff Care: The pandemic reinforced the importance of caring for staff. "Our people are what makes us who we are and we want to take care of them," Wells said. Before COVID, Baptist had an employee assistance program, but a lot of employees didn't know about it. Now Baptist is actively promoting it.

The Future: After COVID, Wells said hospitals will retain policies that control access to patients, reducing the possibility of infections. He doesn't think hospitals will have "wide open front doors where people could come and go wherever they want."


---
CHAD ADUDDELL

CEO


CHI St. Vincent, Little Rock

When COVID arrived in Arkansas in March 2020, CHI St. Vincent didn't know what to expect, "but we tried to prepare for a couple of contingencies," Aduddell said. It made short- and long-term preparations.

Early in the pandemic, Aduddell created an incident command center but he didn't staff it with all of CHI's leaders. "We intentionally held some leaders on the sidelines." The plan was that if COVID lasted longer than expected, CHI didn't want to spend all its energy and resources upfront. "Then we were going to be in a position that was just unsustainable," he said. "Unfortunately, that turned out to be the case. Here we are over a year and half later and we're hopefully on the downside of this current surge." CHI's network in Arkansas includes four hospitals and primary care and specialty clinics.

Outlook: Aduddell said there will be a continued shift from inpatient to outpatient for procedures. "That trend has certainly been happening for many years now, but we've definitely seen an even greater acceleration of the move," he said.

"Because when you keep the patient overnight, that adds cost, and it requires nursing supervision," Aduddel said. "And when you're facing a nursing shortage, having patients stay overnight … was a luxury before COVID that we just don't have now."

Next Six Months: Aduddell hopes COVID cases decline.

Meanwhile, CHI will focus on treating COVID as well as patients who use its cardiovascular program, neurological institute, orthopedics and other surgical services.

"There's a lot of demand for the services out there right now," he said.


---
DEBRA WRIGHT

CEO


Howard Memorial Hospital, Nashville

Lessons Learned: During the pandemic, Wright learned the pitfalls of just-in-time delivery for inventory management.

Wright used the system to control expenses for supplies and medications. It worked well for the 20-bed hospital, with deliveries arriving on Mondays, Wednesdays and Fridays. Disaster preparedness trailers were kept full of supplies as a backup.

But when COVID arrived, "we were going through those supplies so rapidly that we ran out," she said. Even worse, when Howard Memorial turned to its supply trailers, it discovered that the supplies it needed were ruined because the building wasn't climate controlled.

Solution: Last year, the hospital used some of its government stimulus money to build a climate-controlled storage building on its campus.

"We just had to rethink the way we were doing so many things," she said. The hospital also examined its compensation package after three of its two dozen nurses left for higher-paying jobs in December. The hospital board approved bonuses to recruit and retain nurses.


---
GARY PAXSON

President and CEO


White River Health System, Batesville

On Being Nimble: Health care employees have always had to be nimble and adjust easily, and that has never been so true as in the last 18 months, Paxson said. White River Health System has two hospitals, 13 family medicine clinics and 20 specialty clinics. With the pandemic, Paxson said, White River went from more than 50% revenue declines to seeing "more volume than we've seen in years," basically overnight. "So learning to pivot with your team was certainly huge," he said.

Staff Care: Paxson, who became a nurse in 1996 and has been an executive since 2012, has focused on employee wellness.

"I've never seen the levels of burnout and depression and stress on people in my entire career," Paxson said of the recent COVID-19 surge.

"We've identified staff that have been literally suicidal over the last year, and that's terrible." The hospital used a counselor to help employees and train workers on every clinical floor to help their colleagues.

To show appreciation, White River offers free food and meals that employees can take home after a shift. It has also hired food trucks to stop by the hospital. This holiday season, it plans to offer free gift wrapping to workers. Paxson said the system is trying to take care of employee burdens so they "can continue to care for those in need at this time."

Staff Retention: White River decided that instead of offering sign-on bonuses to new nurses, it would use that money to pay existing nurses. It also offered financial incentives to work extra shifts, "and it was remarkably successful," he said. The staff also let hospital leaders know when it was time to hire temporary travel nurses.


---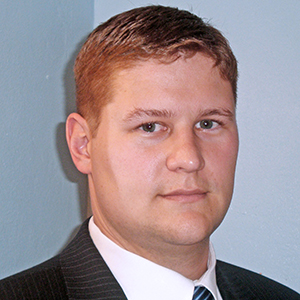 STEVEN WEBB

President and CEO


Unity Health, Searcy

Lessons Learned: Webb learned the resiliency of the Unity Health team. During the pandemic the staff worked through problems, adapted and changed. "A lot of things happen in a hospital that are quick and emergent, but there's a lot of things that happen at a hospital that are very deliberate, thought-out and process driven," Webb said. "And so during this pandemic, we've seen a good mix of those, and that's how we've been able to respond."

Benefits of Integrated Health Systems: Unity has three hospitals, a fourth opening in Jacksonville this summer and 20 clinics. Early in the pandemic, Unity had equipment at one of its clinics that was approved to run COVID tests with results in 24 hours. Unity has done more than 120,000 COVID PCR tests "because of the integration we had with our clinic and with our hospital," Webb said.

Telehealth: In March 2020, Unity handled 50 telehealth visits. A month later, that number was 2,000. Telehealth is "going to continue to be a part of our strategy," Webb said.

Staff Care: The pandemic highlighted the need to support staff. Unity waived copays for workers' behavioral health services. Webb said that in the early days of the pandemic, management considered furloughs and layoffs as it and other hospitals faced rising expenses and plummeting revenue amid government restrictions that postponed elective procedures. But Unity's board decided against it. "I think that is a testament to Unity Health in our commitment to take care of our associates."


---
BRIAN THOMAS

President and CEO


Jefferson Regional Medical Center, Pine Bluff

Lessons Learned: Communication is key during a crisis, Thomas said. JRMC, which had the first COVID patient in the state, began ongoing daily meetings in March 2020, "where we were just able to keep in touch and keep pace with all current activity," he said.

It also created regular group emails. "We have a medical staff team that still exists today that is solely dedicated and devoted to fighting COVID-19, including developing protocols, best practices and doing reviews and studies," he said.

That team shares the information learned with other hospital committees and employees.

"They really have shown what real teamwork is like," he said. "To see our team step into that arena and just perform from day one has been remarkable."

JRMC has nearly 1,600 employees, and about 20 physician practices and about 70 provider specialists are part of its network.

Employee Retention: JRMC has awarded bonuses to employees who care for patients and those who have worked overtime, Thomas said. It also provided perks including snow cones, smoothies, lunches and dinners. "Looking at retention rates over the last 18 months, I feel like we've been very successful," he said. An annual survey that measures whether employees feel valued showed improved scores from the previous year, Thomas said.

Outlook: "I certainly would not be surprised to see, as we get into the flu season with illnesses on the rise, … more COVID activity," Thomas said. "We're going to have to learn to live with COVID, much like we do with the flu."


---
J. LARRY SHACKELFORD

President and CEO


Washington Regional Medical System Fayetteville

Lessons Learned: "You really need to be frequent in messaging," Shackelford said. "The Friday after Gov. [Asa] Hutchinson declared the COVID emergency in Arkansas, I wrote a letter to our team, trying to be sure that we were getting good information. And I've continued to send that weekly letter every week since then."

Washington Regional has more than 3,100 employees across 50 locations.

Being flexible has been key. "As a leader, my role is to set overall direction and to set speed," he said. "And we've had to adjust both of those as the volumes around the pandemic have ebbed and flowed."

The pandemic highlighted the benefits of an integrated health system that can move employees or equipment to areas in need. "In August we had to make some decisions about our clinics," he said. "We were able to take nurses that were in an outpatient setting or in an administrative setting and redeploy them to give extra help at the bedside. So that's been very, very helpful."

Technology Trends: The pandemic "forced doctors and advanced practice providers and patients to look at technology when in-person visits weren't always possible," Shackelford said. And patients who would have never had a telehealth visit before COVID have discovered its convenience, he said.

Outlook: Shackelford said trying to predict what will happen over the next six months is difficult. But he's encouraged that Arkansas vaccination rates are increasing. "I would predict we're still dealing with COVID," he said. "I hope that the peaks are behind us, and it's going to become less challenging to deal with."


---
CHRIS BARBER

President and CEO


St. Bernards Healthcare, Jonesboro

Tough Decisions: On Aug. 12, St. Bernards announced it would require all employees to be fully vaccinated against COVID-19 by Nov. 1. Barber said he made that decision because it's in the best interest of the patients, employees and community.

Barber expects to see some job losses from the policy. St. Bernards has held sessions informing staff about the vaccine's safety and its effectiveness in preventing COVID deaths.

"We think it's important to lead in the public health initiative," Barber said. "We're all ready to see some progress toward COVID. And that's one way we can do that." In the hospital, 86% of COVID patients and 98% of COVID deaths were people who were unvaccinated. "If we can just get folks vaccinated, we've got a chance to save some lives," he said.

Redirecting Priorities: During COVID, agendas for planning meetings changed to focus on how the hospital could get equipment and supplies. "It consumed a tremendous amount of our time and energy," he said.

Fortunately, St. Bernards opened a 245,000-SF surgical and intensive care tower in December 2019.

"So we had the capacity to move patients," he said.

Lessons Learned: Barber learned the resiliency of the health care staff during the pandemic. "They have always stepped up to whatever challenge that has been presented for them," he said.

"It makes me so proud to see the effort of all our health care professionals and what they do day in and day out to provide the best care possible, no matter what challenges or obstacles there might be."