The Arkansas Democrat-Gazette on Oct. 24 published a blockbuster account of how Arkansas selected a company to devise a statewide broadband deployment strategy.
Reporter Michael Wickline is one of the state's best. But the news in the story — that the state selected the lowest scoring but most expensive company in a process one competitor thinks was tailor-made for the politically connected vendor — was buried in the back forty of a 3,600-word article. That's where we discover that:
► The winning vendor, Broadband Development Group of Little Rock, delivered a $2.75 million bid. Competitors CostQuest Associates of Cincinnati and Deloitte Consulting of Austin, Texas, priced their work at just $533,600 and $489,273, respectively.
► IT staffers at three state agencies scored BDG's plan at the bottom of the pack, 461.3. CostQuest scored 881.7. Deloitte scored 801.7.
► State broadband manager Steven Porch, testifying to lawmakers reviewing the contract in September, suggested that Arkansas should rebid the contract, citing BDG's lack of experience in handling a statewide broadband deal.
► CostQuest President Jim Stegeman said that, based on the newspaper's reporting, there "appears to have been a preferred vendor, given that our score was at the top and the budget was near the bottom." But Stegeman won't appeal.
► BDG's board of directors includes the son of a state lawmaker and the husband of the state highway commissioner, both of whom have ownership stakes. Its registered lobbyist is Martha Hill, wife of U.S. Rep. French Hill, R-Arkansas.
The state Commerce Department had two strategy proposals in hand before issuing a request for proposals on Aug. 16. BDG and CostQuest, which had done business with the state Education Department, both submitted plans in June. And there were indications that legislators were leaning toward BDG. Commerce Secretary Mike Preston said so in an email to Stacy Hurst, the Parks, Heritage & Tourism secretary, and Larry Walther, the Finance & Administration secretary, members of the governor's broadband working group.
"It feels like everyone is pretty committed to the consultant [BDG] the Legislature has recommended," Preston wrote on Aug. 2. But he wanted to make sure everyone reviewed the cheaper plan by CostQuest, a company "familiar with our existing programs" and a "deep knowledge of the federal programs available to the states."
BDG CEO Lou McAlister caught legislators' attention through his work in the state's Rural ID Broadband Grant program. They particularly liked BDG's "boots on the ground" approach to mapping broadband needs, which includes conducting town hall meetings. BDG helped Grant County get $18 million in broadband expansion investments.
Hurst told the newspaper that ultimately state leaders decided to hold a competitive bid process, recognizing that there were "other existing relationships and other companies" in addition to BDG "that could do the work."
Hurst said state officials did not write the contract's scope of work with "any particular vendor in mind." She said that while she sought feedback from other state lawmakers, including Sen. Missy Irvin, R-Mountain View, and Sen. Kim Hammer, R-Benton, on what the contract should include, they did not steer the business to BDG. In fact, Hammer said he wanted a competitive RFP — and not a sole-source contract — to avoid the appearance of favoritism. But that appearance is hard to escape since, as the newspaper reported, Irvin told Hurst that the RFP should include certain points in "Lou's proposal."
Hurst told the newspaper that while officials overseeing the broadband contract "had heard from some potential vendors prior to the RFP," the "final decision was made based upon the RFP process and its rules and procedures."
None of this is to suggest that Broadband Development Group won't do a good job under its one-year state contract. Nor is it to say that governments should always seek the least expensive option. And legislators, with the interests of their communities in mind, should certainly have confidence in a vendor that will play an important role in a key economic development initiative.
But BDG is being paid four times more than more experienced companies whose proposals scored twice as high. Those are expensive boots.
---
According to the Democrat-Gazette, CostQuest was the only bidder without a registered lobbyist in Arkansas. We have a list that might interest them in this week's issue.
---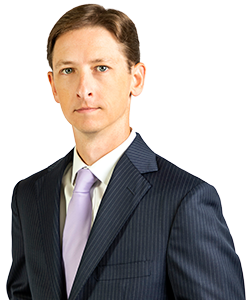 Lance Turner is the editor of Arkansas Business.