I 'm not trying to wish the year away. But time flies, and in about a month, Arkansas Business will be taking stock of 2021 with our annual year-in-review issue. I'm already thinking about that issue, which is why I'm also thinking about 2022. And a flurry of November news has implications for Arkansas business and politics next year:
$4 Billion for Arkansas Infrastructure
The White House says Arkansas will get $4 billion from the $1 trillion bipartisan infrastructure package President Joe Biden signed on Nov. 15. It's a historic windfall, with most of it — $3.6 billion — going to state highways and $278 million flowing to bridges. There's also $528 million for clean water, $246 million for public transportation, $117 million for airports and $100 for broadband.
Why it matters: Arkansas has struggled with highway and bridge funding for years, casting about for permanent funding fixes but mostly settling for temporary patches that kick the can down the road. A recent bridge closure at Memphis — one that kinked the efficient flow of goods along a crucial interstate corridor — underscored the problem. Airports all over the state are plotting much needed improvements (see Texarkana, Jonesboro) and thinking expansion (Highfill and Little Rock). And the pandemic crystallized how high-quality broadband internet, which Arkansas is lacking in many places, is table stakes for a modern economy.
What to watch: Will Arkansas use the money to its best and highest use, elevating its profile as a business hub? When does the money arrive and what projects and companies will benefit? Of political interest to national Democrats is whether the Biden administration can parlay this win into midterm success. Biden has said many of the infrastructure plan's benefits could take "decades" to realize. But Democrats need to show voters results now.


Arkansas' EV Future
Publicly traded electric automaker Canoo announced Nov. 15 that it will move its headquarters to northwest Arkansas, pledging to employ more than 500 in Benton and Washington counties. Canoo previously announced plans for an auto plant near Tulsa to employ 2,000. Its vision: to transform the U.S. Route 412 corridor from Oklahoma through Arkansas "into a center of electric vehicle research, development and manufacturing power."
Why it matters: Arkansas landed the Hino auto parts plant in Marion in 2004; once its dream was to land a major automaker. There's a lot to learn about Canoo and its prospects in the electric vehicle market. But Arkansas establishing a beachhead in the fast-growing EV industry is a good thing.
What to watch: Canoo is clearly attracted to the home of Walmart Inc. — which has put a premium on efficient product delivery post-pandemic and is the owner of a large private trucking fleet — and other area logistics giants. What business relationships will emerge? How might the University of Arkansas benefit? Will other EV companies and suppliers decide northwest Arkansas is right for them too?


The Inflation Battle
The American consumer bows to no one in his dogged willingness to spend, spend, spend — even when it's against his best interests. But the wave of inflation that washed over the economy will test that resolve. The U.S. Department of Labor reported Nov. 10 that year-over-year inflation through Oct. 31 was 6.2%, the highest annual level since November 1990. Tyson Foods Inc. of Springdale told analysts last week that higher prices for its products will continue into next year as its labor, ingredients and packaging costs threaten margins. "The inflation we incur needs to be passed on," CFO Stewart Glendinning said. "Some of the inflation for us has been substantial."
Why it matters: Demand and labor pressures on business have contributed to the inflation that threatens to slow the economic recovery.
What to watch: Federal Reserve Chair Jerome Powell has for months described inflation as "transitory." But he recently acknowledged that higher prices could last into summer. Will the Fed accelerate efforts to raise interest rates? How will Arkansas' small- and mid-sized businesses handle the strain?
---
One final note: Tasadduq Shervani, a professor of the Cox School of Business at Southern Methodist University in Dallas, spoke Nov. 9 at the Arkansas State Chamber of Commerce annual meeting. He forecast that next year, possibly March, the COVID-19 pandemic will become endemic, meaning that its effects become manageable and are no longer a grave economic danger.
I might be ready to skip to next year after all.
---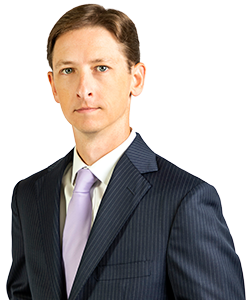 Lance Turner is the editor of Arkansas Business.