It's been a tough year for the state's Freedom of Information Act.
The open records law, one of the best in the country, has been updated often throughout its 56-year history to keep up with changing times, new industry and new technology.
But this year's amendments have gone beyond the narrow exemptions and tweaks we've seen before and in ways that would keep more of our government secret.
In March, during the last regular legislative session, Rep. Mary Bentley, R-Perryville, proposed House Bill 1610, which would have amended the FOIA to redefine public meetings, making it easier for elected officials to meet outside public view. It failed in committee.
Similarly, Rep. David Ray, R-Maumelle, proposed HB 1726, which would have expanded the kinds of public records exempt from the FOIA, allowed the government to charge the public for providing records, and lengthened the time the government has to respond to FOIA requests. His bill also failed in committee after Arkansans of all political stripes testified against it.
But one change got through, unnoticed even by some who voted for it. A provision of Act 883 of 2023 allows school boards to meet behind closed doors on some matters that were previously subject to the FOIA. Sen. Kim Hammer, R-Benton, and Rep. Bruce Cozart, R-Hot Springs, filed the proposal late in the regular session and never submitted it to the Legislature's own FOIA Task Force, which evaluates bills that would affect the open records law.
All that was before last week, when Gov. Sarah Sanders, in a time-compressed special session, aimed to fast-track major new limits on the records available to the public in the name of her and her family's personal security, "streamlining government" and "fostering a business friendly environment."
In the end, public opposition and pushback from key Republican groups whittled her overbroad FOIA overhaul to a single provision related to protecting the personal safety of Arkansas' constitutional officers, including keeping secret the names of people who travel with her aboard state aircraft.
This isn't the end of efforts to limit your right to know. The governor called the final bill "a great starting place" for making government "safer and more effective." Its chief sponsor, Sen. Bart Hester, R-Hot Springs, said sections cut from the final bill "should continue to be debated because it's very important." Meanwhile, state Attorney General Tim Griffin has assembled a group to consider possible FOIA changes for the 2025 legislative session.
And that's why you'll see, very soon I'm told, an effort by former legislator Nate Bell and like-minded citizens to enshrine the state's FOIA into the Constitution through a ballot initiative. Bell said Wednesday that "the Legislature has attempted to destroy the core of our disclosure law several times just this year and has come very close to succeeding. It's time to put transparency in government outside their purview."
---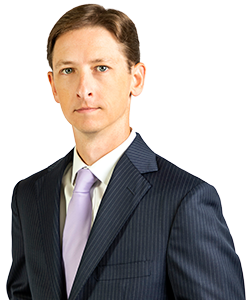 Lance Turner is the editor of Arkansas Business.